Your website browser is no longer supported.
Upgrade Now
Custom Decorated Giveaways and Swag Imprinted with Your Logo

Promotional Products of all types for Trade Shows and Corporate Gifts for Philadelphia
List of Promotional Products
We Also Offer Printing & Design Services in Philadelphia
From Logo Design to Business Cards, our Print & Design specialists will help you get your brand in front of your customers.
Around the Area
Philadelphia Area Convention Centers & Information
About Us
A Company You Can Trust
The Philadelphia area is a great place to hold an event. The PA Convention Center and surrounding regional convention centers are easily accessible by automobile, train and air.
Transportation facilities such as the Philadelphia International Airport (PHL), Lehigh Valley International Airport (Allentown, PA), Amtrak's 30th Street Station and Harrisburg Transportation Center make it easy for you and event guests get to your event destination. There a great number of historical venues, recreational activities and restaurants throughout Philadelphia and surrounding areas to keep you entertained. The nation's first and oldest national park, Valley Forge National Park is just minutes away.
Promotional Products Philadelphia can help you with your event! We can have products delivered to your office, hotel, or we can have the product delivered to our headquarters in King of Prussia, PA for you to pick-up at your convenience.We offer expedited shipping services as well as courier delivery services. There is no need for you to ship or carry your swag while you travel. Our team can quickly turn around products from local production facilities. Some of our product offerings that we can deliver within a couple of days are tote bags, mugs, pens, giveaways, portfolios, notebooks and more. Need it on a rush; we can work to get you products with expedited production, competitive pricing and minimal rush charges.
Promotional Products Philadelphia is conveniently located in King of Prussia, PA. A location just outside of Philadelphia that makes it easy to get to the regions convention centers and recreational venues. In addition to "Philly" we are close to Reading, Allentown and Harrisburg. We service cities along the Main Line and in Montgomery, Bucks, Lehigh and Lancaster Counties.
Our Affiliations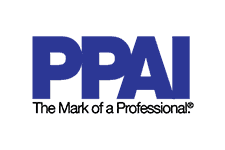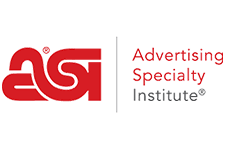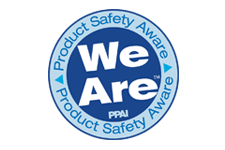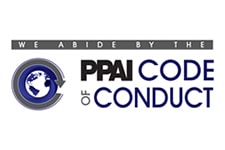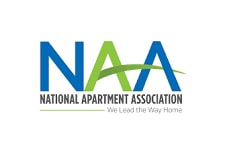 Live Chat Support